JINRO broke their selling number record once again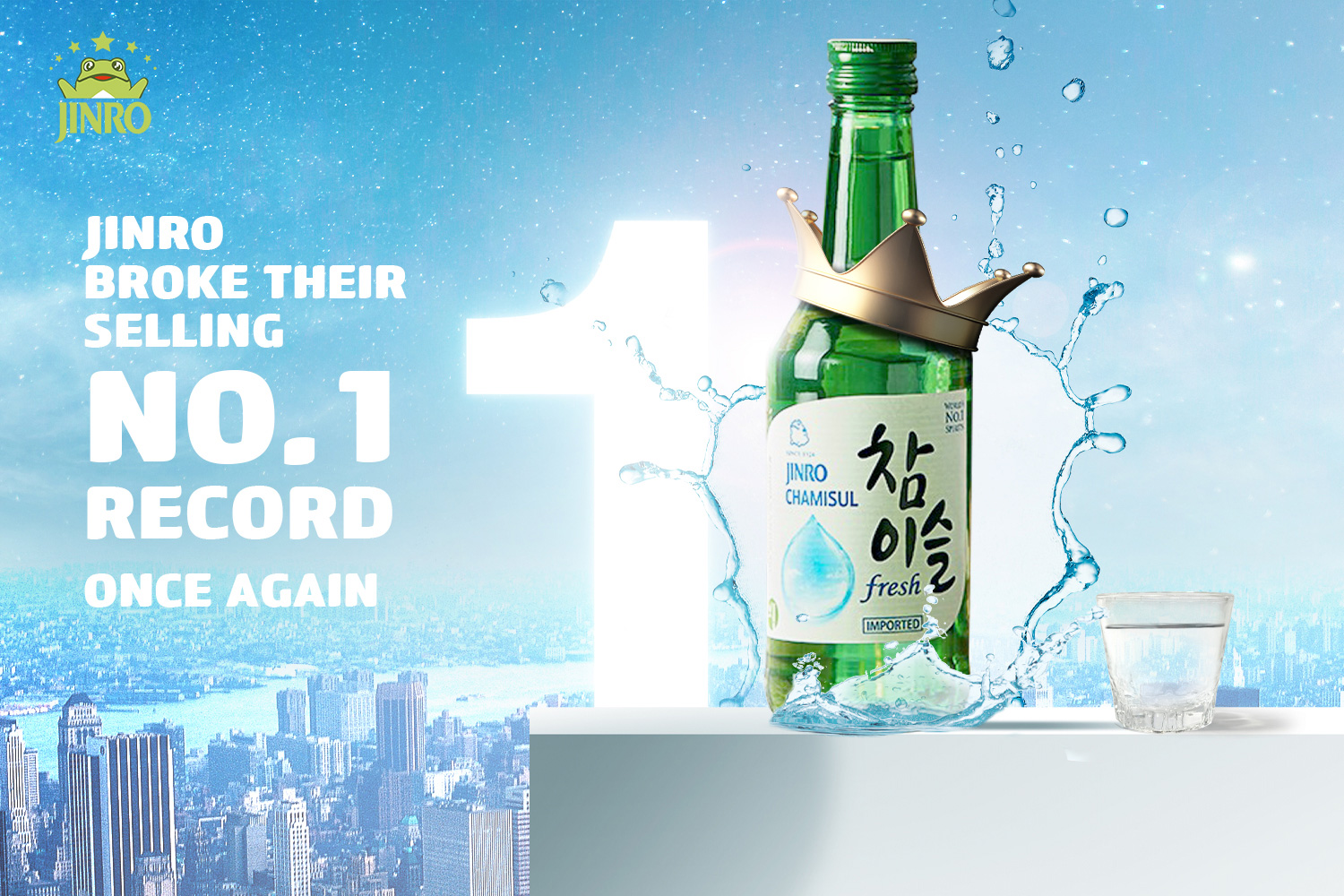 Do you know that HiteJinro's JINRO Soju has constantly held its place as the No.1 Soju brand in Korea since its launch in 1924, retaining its title as the No.1 selling spirit brand? According to the International Wine and Spirits Research (IWSR), JINRO has topped the list of Drinks International's The Millionaire Club. It was ranked the world's largest spirit brand by volume annually, for the past 20 consecutive years. The total amount of sales is 95.3 million cases in 2020. This is way around three times the size of the next most prominent brand on the list.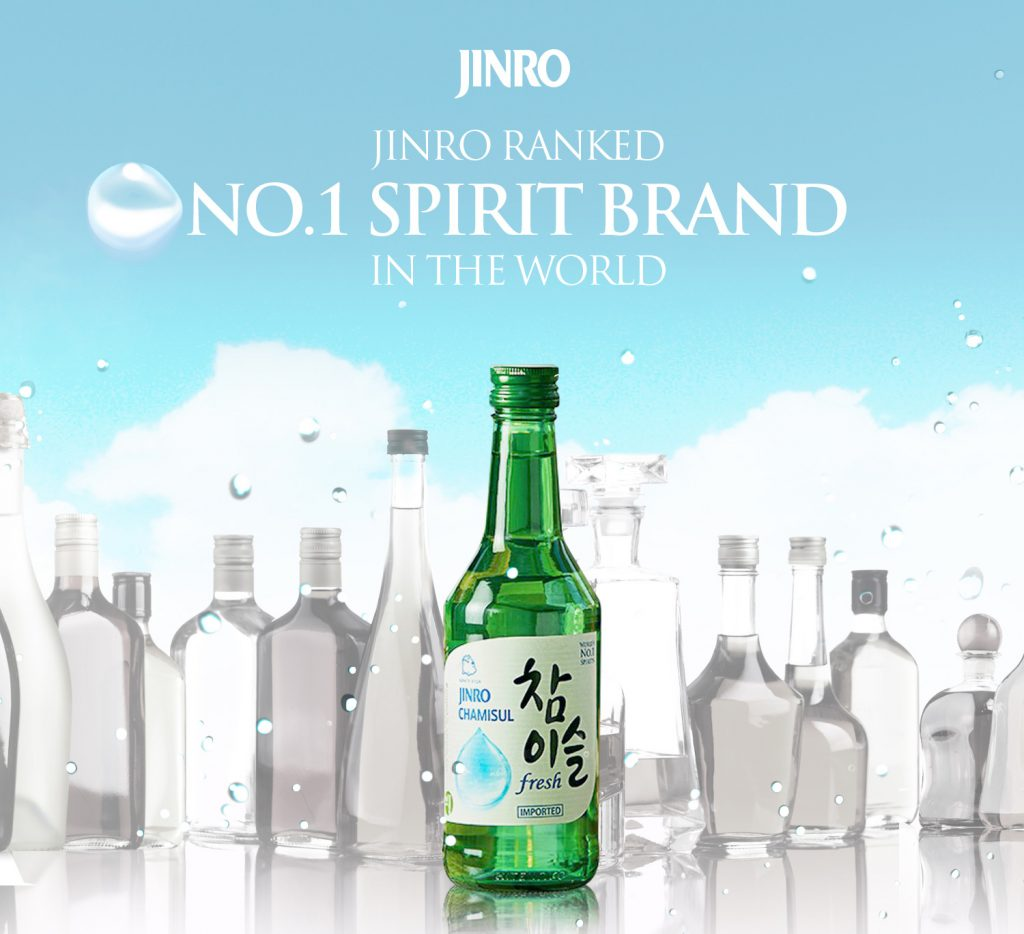 So how did JINRO soju manage to break their selling number one record?
Well, soju was traditionally distilled from grains that create a soft and light dilution alcohol drinking like cocktails. Especially when it comes to its original flavor 'Fresh'. People who have tried JINRO soju will most likely return for a second or third try. But there's a reason it's so popular with Koreans and foreigners alike. JINRO soju Fresh has a mild flavor (16.9%). It fits well with all kinds of food yet is incredibly cheap compared to vodka. If you're not up for Fresh, there are various other fruit flavors to try too.
How did JINRO Soju become so popular?
JINRO Soju has begun to make its presence globally only in recent years. It happened thanks to the Korean wave 'Hallyu' and the boom of K-culture. Recently it appears in almost every K-drama for example, a group of friends drinks soju together after work to relieve their stress or burden. One of the main reasons JINRO soju became so popular is the price. When I used to hang out with my friends, we drank JINRO soju and mixed it with beer. It makes me feel like I am a part of the Korean culture.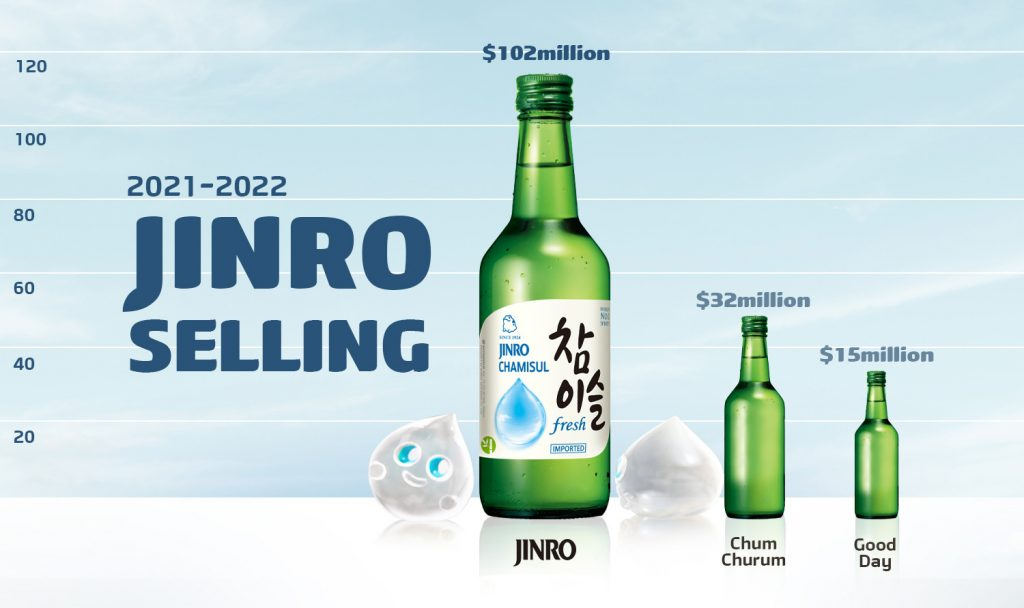 Various global news articles show how much JINRO has dominated the market and just how much growth they have had over the past 10 years. Each count is for 9 litre cases and one JINRO Soju bottle is 360ml. So, each count of 1 clai means 25 bottles of Soju. JINRO alone has dominated the sales of alcohol for the last 20 years and as years go on, the gap between other alcohol brands gets larger. Since JINRO soju is mostly sold in Korea, it comes as a surprise that it's beaten other alcohol brands which are sold around the world.
The two other brands listed in the graphs are the two other Korean soju brands Chum Churum (Soonhari flavored soju), ranked at 7th place, and Muhak's Good Day Soju, ranked at 10th place in the overall global ranking. As for the Korean Market, Chum Churum took 2nd place, Good Day — 3rd. Nevertheless, more and more companies are jumping into the soju business. As the popularity of the JINRO Soju brand increases, so does other brands due to its similar appearance to JINRO. Many consumers mistake other brands for JINRO Soju, therefore the sales volume of soju is increasing.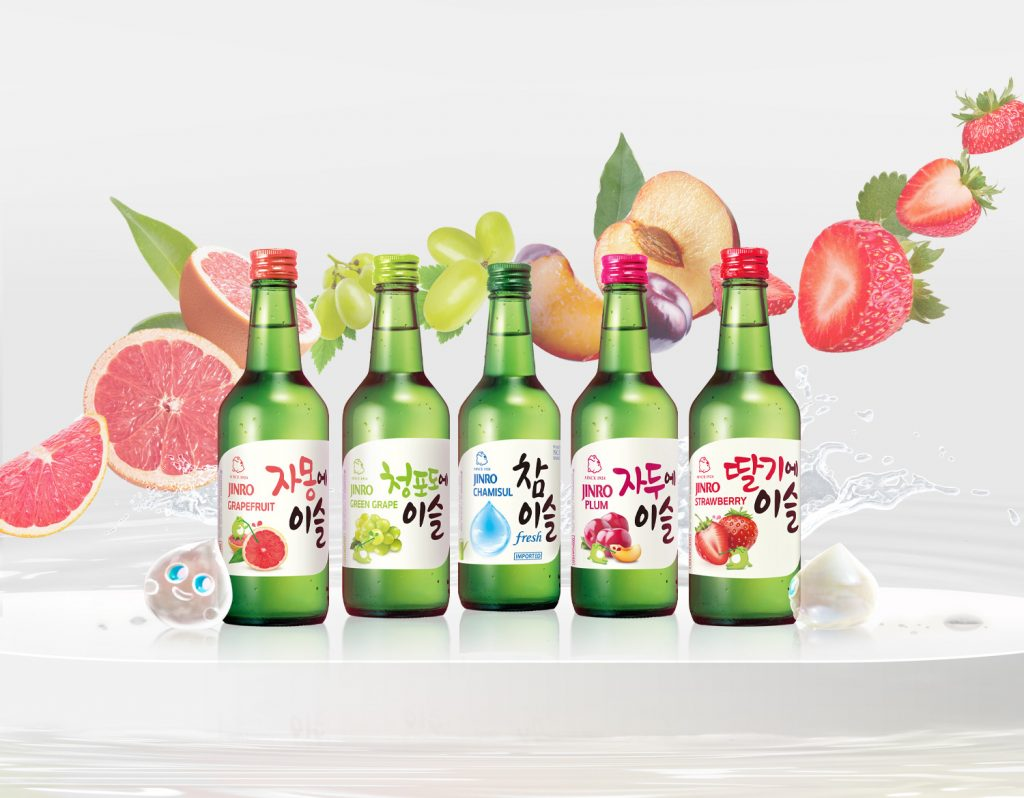 But are there any brands that can beat JINRO, the Real Original Soju?
I mentioned, that JINRO sold 33 billion bottles of soju. It would take 10,700 years if an adult were to consume 1 bottle every second. Soju has been around for a very long time, successfully dominating not just the Asian market but the global market as well. HiteJinro expects JINRO Soju sales to increase over time, with the growing demand not just from Korean Market but also from the global market. Well, once I'm done with this article, I am going to treat myself to some Peach Soju while watching K-drama. It is certainly a good choice to end my day with it.
Next time if you're thinking about having a drink, try JINRO soju, the No.1 Soju brand in Korea. If you haven't tried JINRO soju, it is never too late to buy and start trying now.